Collect

higher

monthly rental payments
House Hacking
What are the associated fees?
$395 leasing fee per room
7.0% Management fee owner-occupied
10.00% Non-owner occupied
15% Renewal fee
10% Maintenance coordination fee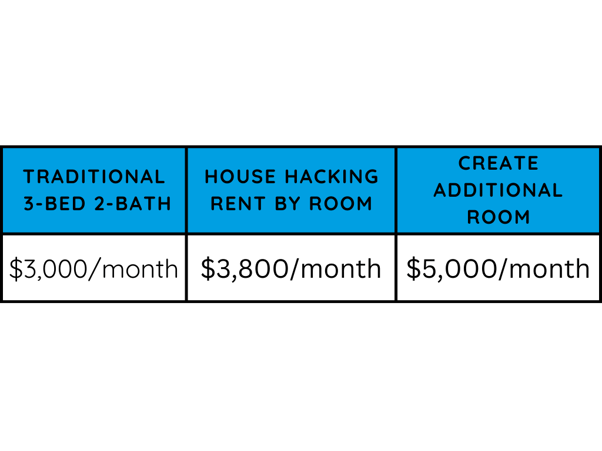 At Rincon Property Management, we understand the power of real estate investing and how it can transform your financial future.
That's why we're excited to offer a range of house hacking services that are tailored to your unique needs and objectives. From connecting with us prior to purchasing your first home, or after investing in several properties, no matter where you are at in your real estate investing journey, our team of experts is here to help.
We offer a comprehensive suite of services that cover everything from property identification and financing to legal compliance and ongoing support. With our proven track record of success and commitment to excellence, you can trust us to help you achieve your house hacking goals and take your real estate investing to the next level.