A Little Bit About Santa Paula
Nicknamed the "Citrus Capital of the World", Santa Paula was originally inhabited by Native Americans before European explorers arrived in 1769. The city was one of the early centers of California's Petroleum industry and today has an estimated population of 30,000 residents. The region's Mediterranean climate lends itself to an active agricultural economy in Santa Paula, with avocados, oranges and lemons being the primary crops. Points of interest in the community include the Santa Paula Art Museum, the California Oil Museum and Canyon Falls. There are few large retails stores in the city, but many small and specialty shops, some with a distinctly Latin-American flavor.
Property Market of Santa Paula
Bucking the trend of the rest of California, market trends in Santa Paula experienced a 3% decrease over the past year. While competitive, the market also remains stable and the choices for home ranges from luxury to more modest listings. Some of the properties have pools and beautiful landscaping while others feature modern finishes and gourmet kitchens. Safe, tree-lined streets and excellent public schools, as well as its location on the beautiful Santa Clara River, make this city a safe and scenic place to call home. Nearby Los Padres National Forest offers 1,200 miles of trails as well as mountains, rivers and beaches and Santa Paula is a perfect mix of the urban and the natural.
Who is Rincon Property Management?
Our full-service property management company offers expert services in California and our passionate and dedicated staff are always ready to talk. More than just the people that collect your rent, Rincon offers solutions like a 24/7 online portal for tenants and landlords, property maintenance and thorough tenant screening process. Whether you're already a property owner looking to rent out your home or a potential investor in Santa Paula, Rincon is committed to providing you with the best possible outcome. Book a consultation with us today for a free rental analysis of your property where we determine its earning potential and how to increase it.
Call us at (805) 267-1158

Professional answers for your rental needs
Property Marketing
Quickly find the right tenant for your property. Our marketing experts work diligently to locate highly qualified renters for every home in our portfolio.
Maintenance
If you're still spending every waking moment responding to maintenance requests, there is a better way! Let us coordinate repairs with tenants and keep your property healthy.
Tenant Screening
Say goodbye to tenant problems, once and for all. We carefully screen every application we receive and have strict parameters in place to keep you protected.
Property Inspections
We regularly visit the properties we manage and use these inspection visits to make certain everything is going smoothly. Rest easy knowing your home is in good hands.
Rent Collection
Getting your rent payment in on time each month shouldn't be a shot in the dark. Let us handle collection efforts for you and eliminate the hassle of client billing.
Financial Reporting
Take a look at your financial statements at any time by logging into the owners portal. We provide a comprehensive overview of your recent earnings & expenses.

Why Rincon Property Management?
Choosing a property management company can be difficult, but we're here to help! Whether you haven't decided if you want to rent out your home or if you want to sell it, we've got your back. Check out our learning hub to learn more about what renting out your property entails, what goes into self-managing, and the pros and cons of selling your home.
What sets us apart:
Our reviews! Check out our reviews and learn about our client's experiences directly from the source.
We treat both our clients and tenants with respect. Many property management companies do not provide the same customer experience to their tenants as they do their clients. We pride ourselves of providing a quality experience for all involved.
Our team is dedicated to keeping your home in great condition and in renting out your home to qualified renters.
No matter what your needs are, we're happy to help. Reach out today to learn more about the benefits of renting out your home, visit our Sales Process page to learn more about how we do things at Rincon Property Management, and check out some of our reviews below to learn more about what our client's are saying.
We keep an open line of communication
A key concern we hear from prospective clients is that they are not hearing back from their current or prospective property management companies, leaving them feel unvalued or unsure about next steps or the current condition of their home.
We value quality, open communication with all. Healthy management relationships are built on a foundation of ongoing, clear communication. We work to keep our clients in the loop at all times, and we're always happy to take your phone call. We want you to feel like the valued partner you are.
We value all of our clients
We value everyone who becomes involved with Rincon Property Management, which includes both our property owners and tenants. Our Resident Benefit Package helps keep tenants happy, which in turn empowers them to stay longer, take better care of the property, and pay rent on time. This helps keep the property in the best condition possible, and our property owners confident about both who is living in their home, and how they are caring for it. You can learn more about our Resident Benefit Package, here.
Customer service is a top priority
Our team understands that keeping tenants happy ultimately translates to lower vacancy and turnover rates. Tenants can request repairs or pay rent online, and our friendly staff focuses on providing great service around the clock.
We know that communication is an essential part of the customer experience, and the largest piece of quality customer service.
We are trustworthy and transparent
Property managers often get a bad rap for taking any opportunity to make a buck off their clients. We believe in doing things differently. We don't have hidden fees and we don't keep you in the dark; we put integrity and honesty above all else.
Check out our Learning Hub, or Pricing page to see transparent, forward information about how we run things at Rincon Property Management.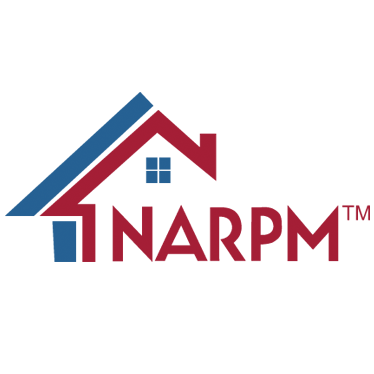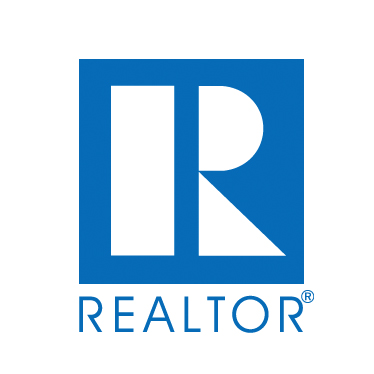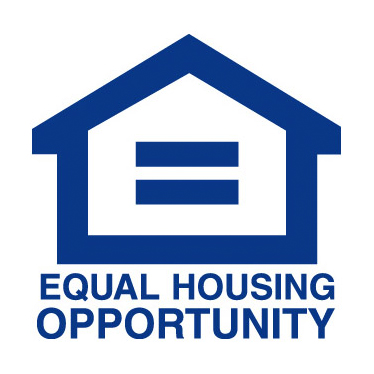 "I have used property management companies in Modesto, California and Clemson, SC, as well as Rincon Property Management in Ventura. Rincon has been the best service I have ever utilized. They have been invaluable to me for my property in Oxnard. They respond quickly to any issueand/or problem."
- John Gahan
Read Full Review
"I've gone through several management companies over the years and Rincon is so above and beyond any previous. They make things so simple, are always available and just do an all around fantastic job! I would give them ten stars if I could!!!"
- Laura Weintraub
Read Full Review
"The professional staff at Rincon Property Management and their maintenance staff have been amazing. No issue is left undone andno request is ever ignored. They are willing to work with you as well as for you. I highly recommend then. They have my thanks and loyalty in the future."

- Vicki Harvey
Read Full Review

We know Southern California . We know rental homes.
From Ventura to Oxnard, Camarillo and Thousand Oaks, if you own a local rental property, you understand the challenges of property management firsthand. Working with a trusted local firm can help you get maximum rental dollar and significantly reduce the pressure on your shoulders. Finding a trustworthy partner often proves more challenging than expected, however. Who can you trust to manage your property?
At Rincon Property Management, we aim to offer local property owners a straightforward option for their rental needs. Our team is built of real estate experts who understand the ins and outs of our market, and we bring the same level of commitment to every home in our portfolio. Whether you're handling the needs of multiple properties or just need some help with one single family home, we're ideally positioned to help you meet your goals.
When you choose Rincon Property Management, you can rest assured that your home is being treated like it's one of our own. Our team's dedication to our clients and tenants is what truly sets us apart. We believe that our reviews and direct client experiences best showcase the level of care we provide.
If you're interested in learning more about what renting out your property would entail, visit our Learning Hub and YouTube channel or reach out to us today. We're excited to help you on your journey.
Share Your Property Needs with Us
Talk to us about your unique challenges
Learn how our management solutions can help you to succeed: (805) 288-1119